Your Basket
Use the shopping basket to create an online estimate or send us a hire request
Basket total
£0.00
View Your basket
Complete Estimate

Search Hire Inventory
Top Search Terms
Christian Faversham Catering & Event Hire

www.outside-catering-hire.co.uk
Dear Event Hire Customer
Thank you for visiting our catering equipment and event catering hire site.
We provide professional catering hire equipment and rent in Surrey, Hampshire, Kent, London, Bristol, Wiltshire, East Sussex, West Sussex, Gloucestershire, Dorset, Somerset, Hertfordshire and Berkshire.
Pristine event and catering equipment including many hard to find items, plus a daily delivery and collection service for rental customers. We rent hog roast machines, ovens, charcoal bbqs, gas bbqs, fryers, jackstacks, china, cutlery, glass, party tents, marquees, tables, chairs, garden furniture, heaters, generators, conference and meeting items all for long term rental or short term hire.
For best results use the Search Hire Inventory box to the right of this text entering your singular hire item, table, chair, oven, knife, fork, or telephone Kevin on Mon - Fri or Alexander out of hours emergency 07771 781407.
Kind Regards

Christian Faversham
Outside Event Hire and Catering Hire Services
Glassware Hire, Cutlery Hire, China Hire, Linen Hire - Dinnerware hire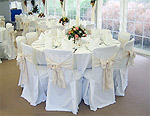 For your wedding, party or company dinner we can rent everything for your table. Plain and decorated cutlery hire, a full range glasses and barware, plates and china hire and linen hire including a variety of colours and patterns. We can help you take care of your guests through the entire meal including a range of dessert items including renting chocolate fountains, champagne fountains and necessities like tea and coffee urns.
Outdoor Event Hire - Garden and Marquee events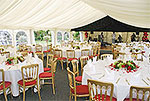 If you are planning an outside event whether large or small we can provide the hire equipment you need. We offer marquee hire in various sizes with professional installation. We also rent pop-up tents and shelters you can set-up yourself in a few minutes. We have both teak and white resin garden furniture for hire and patio heaters for chilly evenings. For outdoor catering we stock a complete range of equipment to rent including spit-roast machines for the perfect hog-roast, professional gas barbecues or charcoal BBQs. For wedding and formal event marquees we have dinner furniture hire including gold, silver and natural wood dining chairs and a various sizes of banqueting tables.
Catering Equipment Hire for the Professional Kitchen

A full compliment of cooking equipment for the professional chef allowing you to create a restaurant quality kitchen environment wherever your event requires. We rent everything necessary for location catering. Our catering hire inventory includes a variety of pots, pans, bowls, chefs knives, baking trays, spoons, ladles, tongs, chopping boards, food storage containers and more. Everything you might need in outside catering hire.
Electrical Power and Large Appliance Hire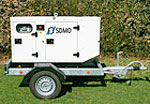 Our rental service includes everything from teaspoons up to major electrical appliance hire. We can satisfy your requirements for LPG cooker hire, microwave hire, food mixer hire, ice-maker hire, food processor hire and gas bottles. We even rent refrigerated vehicles and can provide generator hire for a range or event power requirements.
Event Hire Services and delivery across the South-East of England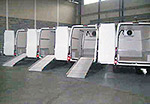 Our hire centre and warehouse location is conveniently located close to the A3 at the borders of Hampshire, Surrey and West-Sussex. If you wish to pick-up your event hire items we will provide you with full easy-to follow driving directions when your hire appointment is confirmed. We also provide a delivery service for customers in Surrey, Hampshire, Kent, London, Kingston, Wiltshire, East Sussex, West Sussex, Gloucestershire, Dorset, Berkshire, Guildford, Reading, Chippenham, Oxford, Bath, Brighton, Hove, Bristol, Swindon, Swansea, Chichester, Exeter, Cardiff, Gloucester, Kingston, London, Oxford, Portsmouth, Salisbury, Southampton, Westminster, and Winchester.